Meet the Dentists
Michael J. McCartney, D.D.S.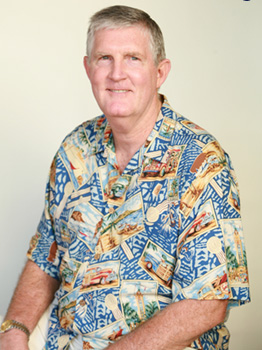 Dr. Mike has a passion for working with children. He knew from his first day in dental school that kids were his biz! He graduated from the prestigious USC Dental School in 1970 and then completed a 2 year specialty program in pediatric dentistry at USC and Rancho Los Amigos Hospital.
In 1974 Dr. Mike moved to Orange County and joined Dr. Warren Brandli in this practice which eventually became Tustin Pediatric Dentistry and the home of Dr. BEAP. Apart from his duties to his practice, Dr. Mike volunteers as a part-time clinical instructor at both the USC and UCLA graduate pediatric dental departments. He also carries the prestigious title of "Diplomate" from The American Board of Pediatric Dentistry.
Dr. Mike supports dentistry by volunteering in professional dental societies. He is past president of the Orange County Dental Society and the California Society of Pediatric Dentistry (CSPD). He has also served on countless committees for the CSPD, The American Academy of Pediatric Dentistry, the Orange County Dental Society and California Dental Association. Dr. Mike has also authored a number of papers on various dental subjects which are used to further dental education and practices.
In 2011 Dr. McCartney was "installed" in the American College of Dentists. This is an honor that less than 5% of dentists attain in their entire careers!
For over 45 years Dr. Mike has been married to his wonderful wife, Clarene. They have two beautiful daughters, a great son-in-law and two very special grandsons. When away from the office, Dr. Mike enjoys running, fly fishing and golf. Clarene is a gourmet cook which works out great because Dr. Mike considers himself a gourmet eater.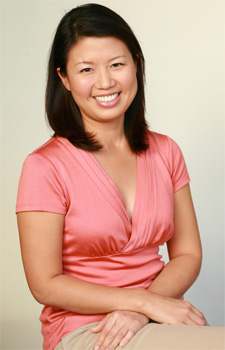 Kathleen S. Lim, D.D.S.
Dr. Kathy has returned home to Southern California after associating at 2 busy pediatric dental practices in the Bay area. Although trained in all aspects of pediatric dental treatment, Dr. Kathy's practice philosophy stresses patient education, preventive dentistry, and providing every child with a positive dental experience.  Her involvement as a Clinical Assistant Professor at the USC School of Dentistry reinstills this philosophy. Dr. Kathy is an active member of dental organizations including the American Academy of Pediatric Dentistry, California Society of Pediatric Dentistry, Orange County Dental Society, California Dental Association, and the American Dental Association.
Dr. Kathy earned her bachelor's degree with honors and graduated cum laude from Bryn Mawr College in Pennsylvania.  She received a Doctor of Dental Surgery degree from the University of Southern California School of Dentistry.  There she was awarded the Behavioral Dentistry Award for demonstrating outstanding humanistic qualities in the treatment of patients during the four year doctoral program. Dr. Lim then returned to Pennsylvania to earn her specialty training in Pediatric Dentistry at the University of Pittsburgh School of Dental Medicine.  Her research project was presented at the annual meeting of the American Academy of Pediatric Dentistry where she was a Graduate Research Award Finalist.  Along with Dr. McCartney and Dr. Thill, Dr. Kathy also passed the rigorous qualifications to become a Diplomate of the American Board of Pediatric Dentistry.
When she is not working, Dr. Kathy enjoys cooking, traveling, scuba diving, and being outdoors.  She is excited to serve all the wonderful families at Tustin Pediatric Dentistry.
Richard J. Thill, D.D.S.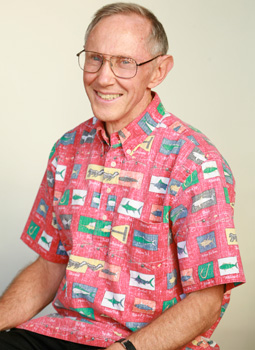 Dr. Rich is a native Californian, graduating from Anaheim High School. Dr. Rich did his pre-dental studies at Fullerton College and Regis College in Denver. He did his undergraduate dental training at Marquette University in Milwaukee, Wisconsin. After completing his dental education, Dr. Rich chose to serve his country by joining the U. S. Air Force. He completed his basic training in Wichita Falls, Texas.
With the Air Force, Dr. Rich spent 2 years in the 816 Medical Group with the Dental Corps in Alturas, Oklahoma. He also completed a one year Medical-Dental internship at the Veterans Administration Hospital in Seattle. After completing his military obligation, Dr. Rich decided to pursue a career in pediatric dentistry. He completed a rigorous 2 year specialty program in Pediatric Dentistry at the University of Maryland coupled with a residency at Children's Hospital in Baltimore. Upon graduating, Dr. Rich practiced pediatric dentistry in Fullerton and later in Colorado. While in Colorado, Dr. Rich felt a calling toward his spirituality and decided to attend St. Thomas Seminary in Denver. There, he was ordained to the Roman Catholic Priesthood. Dr. Rich chose to return to California when his elderly parents needed assistance. He has practiced pediatric dentistry here on a part time basis for over 15 years. Along with Dr. Mike and Dr. Kathy, Dr. Rich is a board certified– a Diplomate of the American Board of Pediatric Dentistry.
When not in the office Dr. Rich enjoys a wide variety of activities. He is active in hiking, biking and swimming. As an avid boater, Dr. Rich engages in dragon boating, sailing, rowing and paddling outriggers.  He also enjoys playing woodwind and brass musical instruments.  Dr. Rich also tunes in as an amateur ham radio operator and additionally likes baking, working on cars and woodworking.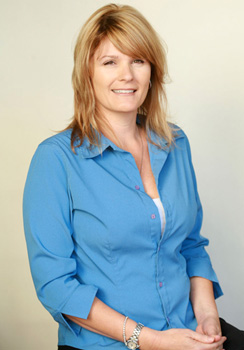 The Staff of Tustin Pediatric Dentistry
Simply the best! Mary is the office manager and does an excellent job helping the doctors maintain excellence in every aspect of the practice. Mary is also an excellent dental assistant and periodically helps out in the back office. All of the staff have passed the rigorous testing to hold the title of Registered Dental Assistant. They have made dentistry their profession and have an average length of employment in this office of over 10 years. Our staff is not only caring and competent, but they all bring the understanding of the needs for children gained by being mothers themselves.