Community Outreach
Preschool Tours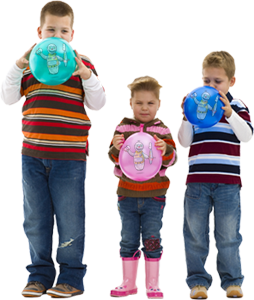 We encourage neighboring preschools to utilize our practice for educational field trips. The goal of the trips is to introduce a young child to a dental office in an informal, non threatening manner. Children, teachers and parents learn how to care for teeth, are introduced to various dental instruments by using kid friendly names and learn that the dentist is their friend. Our staff and doctors look forward to these visits and often enjoy them as much as the children. Call our office anytime to set up an appointment for a preschool tour.
The Preschool Tour and the Mommy and Me Visit have similar formats which include:
An introduction to the X-ray Room (tooth camera) in which a dental film is opened and demonstrated.
Demonstration of dental chair with rides up and down, also children see how the vacuum works, water squirts and rubber cup tickles.
In our "Prevention Room" children are given brushing and flossing instructions, see a Snoopy tooth care movie, discuss food choices and are given a toothbrush.
Introduction to an examination tray which has a mirror, air/water syringe (tooth squirted), rubber cleaning cup and rubber gloves.
Children choose a small toy at the end of the session.
Total time is within the attention span of a child, about 30 minutes.
Mommy and Me Visits
Much like the preschool tours, small play groups of preschool children are invited to visit the office and experience the fun side of dentistry. Getting a toothbrush and a toy at the end of the informal presentation is one of the highlights of this experience.